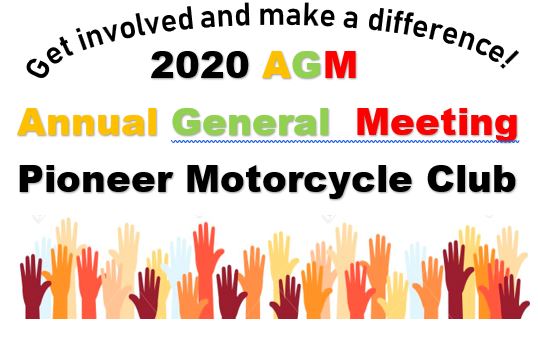 The Pioneer Club is holding its annual AGM meeting on the 5th March at 7:30pm at the Pioneer Sports Centre. All are invited to come along and see that happens at the club's monthly committee meeting and to be part of the discussions on how the Club will be run during the 2020 season.
If you are a member of the Club then why not consider becoming part of the club's committee. If you can find 90 minutes in the evening once a month you too can be a committee member and help guide the club during this year.
The AGM is a special once a year event which allows you the club's members to select and appoint the following club officials: President, Vice-president, Club Captain, Club Treasurer, Club Secretary, and Committee members.