It was the second training day we had experienced with Karl and Brendon and it was just as good, if not better than the last one.
It was the first time we had used the Horsford Downs property for many years. After a quick warm up, we headed towards our practice section that Paul and Rob had put in earlier. Paul had mentioned logs but I wasn't quite expecting what we found. After some instruction on how we should be looking at tackling logs it was time to throw a bike over them. After a couple of attempts, Brendon separated the group and took them off to do some other training in a different area. The rest of us stayed with Karl to try and master the section. Ross was the only one I saw game enough to carry his front wheel off the bigger of the logs that we were all sumping.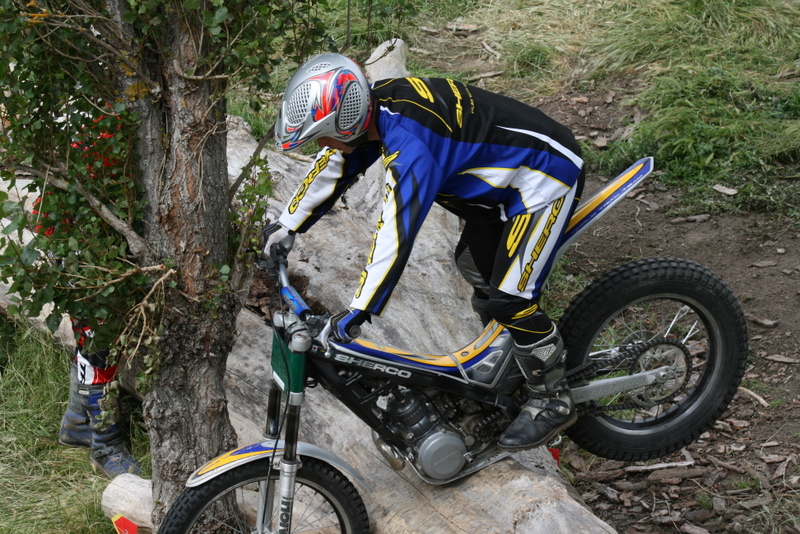 After lunch we played follow the leader on the way back to the other area for more training. We were faced with another set of logs which everyone tackled with new found skills from the previous section. Brendon pulled part of the group aside to explain the art of hopping. The rest of us were faced with a double log and a gap big enough for a wheel to fall between (of course) to add to the trickiness the second log was higher than the first. There were a few minor offs, but everyone that attempted it made it up and over in the end. Quite a feat and I wasn't the only with a smile on my face after getting over those.
We ended the training on that high. I think most of us were finding it hard to keep the bike upright by then. The improvement that was seen in people throughout the day in confidence and skill was amazing.
Thanks Karl and Brendon for another wonderful training day. Can't wait for the next one!
Stef
Training Day at Horsford Downs